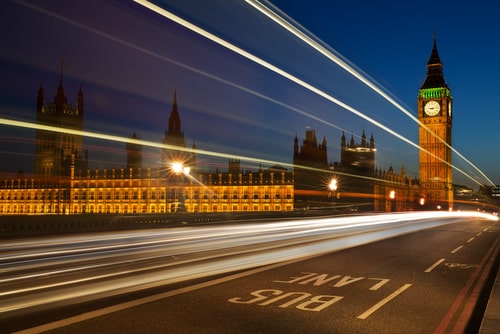 What Brexit means for Corporate Risk Managers
29 March 2017 | Blog Post
The triggering of Article 50 creates a prolonged period of uncertainty for Corporate Risk Managers. Over the next two (or potentially longer) years, the renegotiation process mixes a cocktail of risks that threatens to intoxicate and destabilise normally sober corporate risk managers.
Brexit will demand a greater analysis of areas such as political risk and data sharing will be key for corporate risk managers as they assess their loss exposures and potential impact on corporate operations.
It is in this spirit, that Russell Group in its continuing analysis of Brexit has provided a short checklist that corporate risk managers can run to test their current risk management framework:
Has your company adjusted to enacting the General Data Protection Regulation (GDPR) just before the UK leaves the EU?
Has your company prepared for life after Solvency II or related policies?
Is your company's cyber security system adequate to withstand a potential breach?
HSBC Chairman, Douglas Flint argues that 'everyone is affected by financial services passports', is your company at risk of the removal of financial services passports?
Have you prepared for a rise in costs due to tariffs imposed on EU trade?
Which parts of your company's supply chain will be affected by Brexit?
The ending of free movement of Labour from the European Union creates a possible labour shortage, have you prepared for it?
This is not a definite checklist for corporate risk managers and no doubt as for the talks progress over the next two years, with red lines crossed and compromises made, more risks will appear. Rather, this checklist should be viewed more as a governance system for corporate risk managers to benchmark themselves against.
Corporate Risk Managers in their approach to Brexit need to play a supporting role to the boardroom's decision-making process. True, the risks are great for corporate risk managers but Brexit provides an excellent opportunity for a radical overhaul of this position, as Corporate Risk Managers can play a vital supporting role to the boardroom's decision-making process. In this role, through clarity and analysis of the underlying trends, they can help to create a protective shield against the risks from Brexit.
The challenge for corporate risk managers, their Board and marketing department in the UK will not be easy. The days of Cool Britannia belong to an entirely different era. How Brexit affects British brands in Europe at the strictly perceptual level is hard to predict but according to Campaign magazine: "whatever the effects, they will be more extreme for brands with Britishness encoded in their values and associations than for brands that merely happen to emanate from these shores. More marked, in other words, for Paul Smith, Topshop, Rimmel, Cath Kidston, Hunter, the BBC and Burberry than for, say, Dyson or Tate & Lyle.
The most obvious risk is a boycott when the country engages in military action or becomes tainted with political scandal. British and US brands were vulnerable during the Iraq war. Denmark saw its brands shunned in Muslim countries as a response to the cartoons depicting the prophet in its leading national newspaper. Might Brexit evoke a similar response?
As Campaign concludes: "It's more insidious than that – the downgrading of meaning and associations in the synapses of 500 million European consumers on glimpsing the provenance of one of our brands: At the perceptual level, in the market where we do 44% of our international business, Britishness is a devalued currency."
British brands such as Lloyd's of London, the City, our reputation for fair play and the strength of our legal and regulatory environments provides a strong defensive wall but it might be time to ask ourselves if it really is time to pull up the drawbridge?
Over the last year or so, Russell Group has been actively discussing the importance of an integrated risk management framework that is resilient and adaptable to the changing risk environment. Only by adopting such a framework, can corporate risk managers determine their unknown risks.
---