Russia-Ukraine War is undermining the global economy, disrupting supply chains, and jeopardising consumers' incomes.
---
Russia's invasion of Ukraine has sparked panic and disruption across the global economy pressuring both corporations, which are struggling to source key commodities such as platinum and also countries that desperately require commodities such as wheat and corn in order to feed populations.
"Global supply chains are already hurting and stressed because of the pandemic", said Laura Rabinovitz, a trade lawyer at Greenberg Traurig, speaking to the NY Times.
Carmakers hit by semiconductor shortage
Global carmakers including Volkswagen and BMW have slowed production on new cars due to a shortage of parts that are normally sourced from Ukraine and Russia. VW said that production has been reduced at its main factory in Wolfsburg along with several VW plants across Germany.
BMW had announced a curtailing of production at facilities in Germany, Austria, and the UK.
This reduction in production is due to a shortage of key materials such as palladium and platinum, both of which are used in catalytic converters, and are sourced from Ukraine and Russia. Other materials sourced from Russia and Ukraine include steel, chrome, and aluminium.
VW and BMW along with Audi, Porsche and Mercedes-Benz have all had to reduce production drastically because of a scarcity of wire harness from Western Ukraine. Suppliers of wire harness including Leoni, Fujijura and Nexans have struggled to obtain the harness which is required for the organising the large quantities of vehicle cables. A wire harness is a vital set of parts which neatly bundle up to 5km (3.1 miles) of cables in the average car and form a crucial part of a vehicle's electrical system according to Automotive News Europe.
Second Microchip Crisis
Similarly, semiconductor manufacturers are nervously checking global stocks of neon, xenon and palladium, which are necessary for use in the manufacturing of their products according to the NY Times.
Ukraine supplies 50% of the world's neon gas which is purified in the country and used in chip production. Gas mixtures including neon are used to power lasers for etching patterns into semiconductors.
Shifting away from Ukraine will be difficult for many companies, simply because neon gas has to be refined to a 99.9% purity, a complex process that only a few companies around the world can do – including many based near the Ukrainian port of Odesa, according to the FT.
Therefore many in the industry are anxious about another second microchip shortage, similar to the crisis in 2021 during the pandemic, which hit the car industry particularly hard.
Global Trade Shuts off Russia
Leading ship companies including Maersk, CMA CGM and MSC have closed off cargo trade to and from Russia on their vessels in response to the invasion of Ukraine.
Analysis by Russell shows that such a move would disrupt a combined $24 billion of cargo trade in and out of Russia.
Similarly, the UK has closed off all trade in and out of UK ports from Russian flagged ships in response to the invasion which would impact a staggering $522 billion in trade to and from the UK.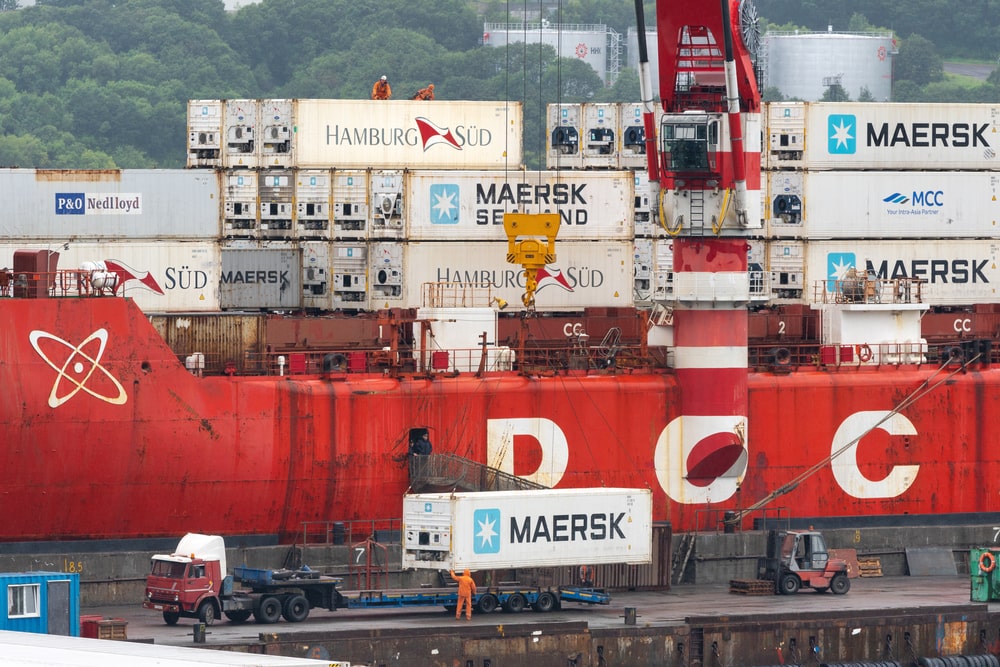 Maersk cargo container being offoaded from a ship at a seaport in Kamchatka, Russia.


Food Prices Soar Sparking Fears of Social Unrest
Ukraine and Russia are leading exporters of wheat and corn, leading to concerns that the conflict may have a knock-on effect on other countries.
Middle Eastern countries are vulnerable to a restriction in wheat supply. More than 85% of Egypt's wheat imports come from Russia and Ukraine, according to analysis confirmed by Russell.
Many experts are worried about the "perfect storm of adverse circumstances", with higher fuel prices and shipping costs combined with supply chain bottlenecks such as container and truck driver shortages creating higher inflationary pressures. This combined with high levels of unemployment, reduced government financial budgets and slower economic growth may lead to high levels of social unrest across many poorer nations.
In a worrying note, the Food and Agriculture Organisation Price Index (FFPI), provided by the UN Food and Agriculture, which measures the monthly change in international prices of a basket of food commodities, showed in its latest index in February that food prices in Jan hit their highest levels since 2011, when higher food costs sparked political uprisings in Egypt and Libya.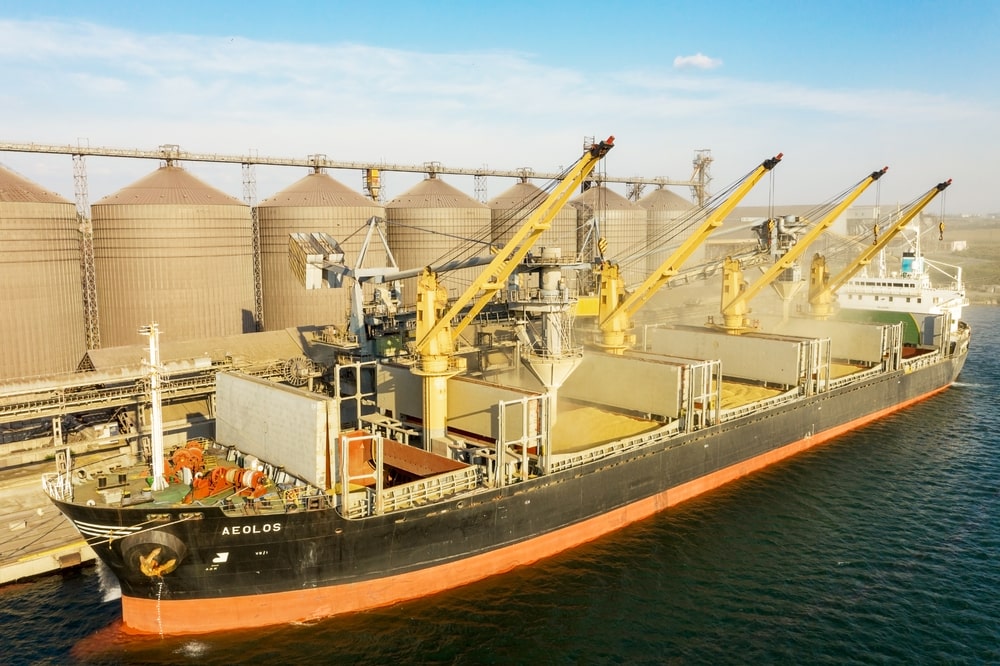 Grain being loaded onto a ship at the Port of Odessa, Ukraine.
Unfortunately, higher food price increases will disproportionately impact poorer countries that rely on food imports, hitting many nations in Latin America and Africa in particular. Price increases will strain incomes in these nations where analysts say many individuals typically spend 50% or 60% of their income on food.
A rise in transportation costs, pandemic restrictions and bad weather have impacted the Democratic Republic of Congo, Nigeria, South Sudan, and Sudan, resulting in over 106 million in Africa facing food insecurity, a doubling of the previous number in 2018 according to the National Defense University's Africa Center for Strategic Studies.
The food price increases caused by the Russia and Ukraine conflict create another price hike on global food commodities, on top of the price hikes created by the pandemic. Between April 2020 to Dec 2021, the price of soybeans soared by 52% and the price of Corn and Wheat by 80%. In Brazil, frost and drought resulted in the price of coffee climbing steeply by 70%.
A large concern is that if the conflict continues then it could threaten the summer wheat harvest, impacting supply of pasta, bread, and packaged foods, many of which are used in Europe.
While the world watches the conflict in Ukraine unfold, the key to business sustainability and viability for all corporates and (re)insurers will be to understand and know their exposures whether it is across their lines of business or across their business networks.
---